A Gesture To the Present
Built in 1615 by the royal vassal Anders Bille, appointed by the King of Denmark, Christian IV, Rosendal is one of few Renaissance castles in Sweden. Since taking over the estate in 2015, we have realised a renovation of the classic buildings true to their origin.
From reestablishing the original moat surrounding the castle to uncovering original wall paintings inside, we wanted to bring forward the best of the preceding four centuries — not to linger on the past, but as a gesture to the present.
Today, Rosendal is an invitation into an exclusive space where people come together. We invite you to stay with us and offer a space with time to be and time to listen.
Welcome to Rosendal,
Poul and Beate Mikkelsen
and Family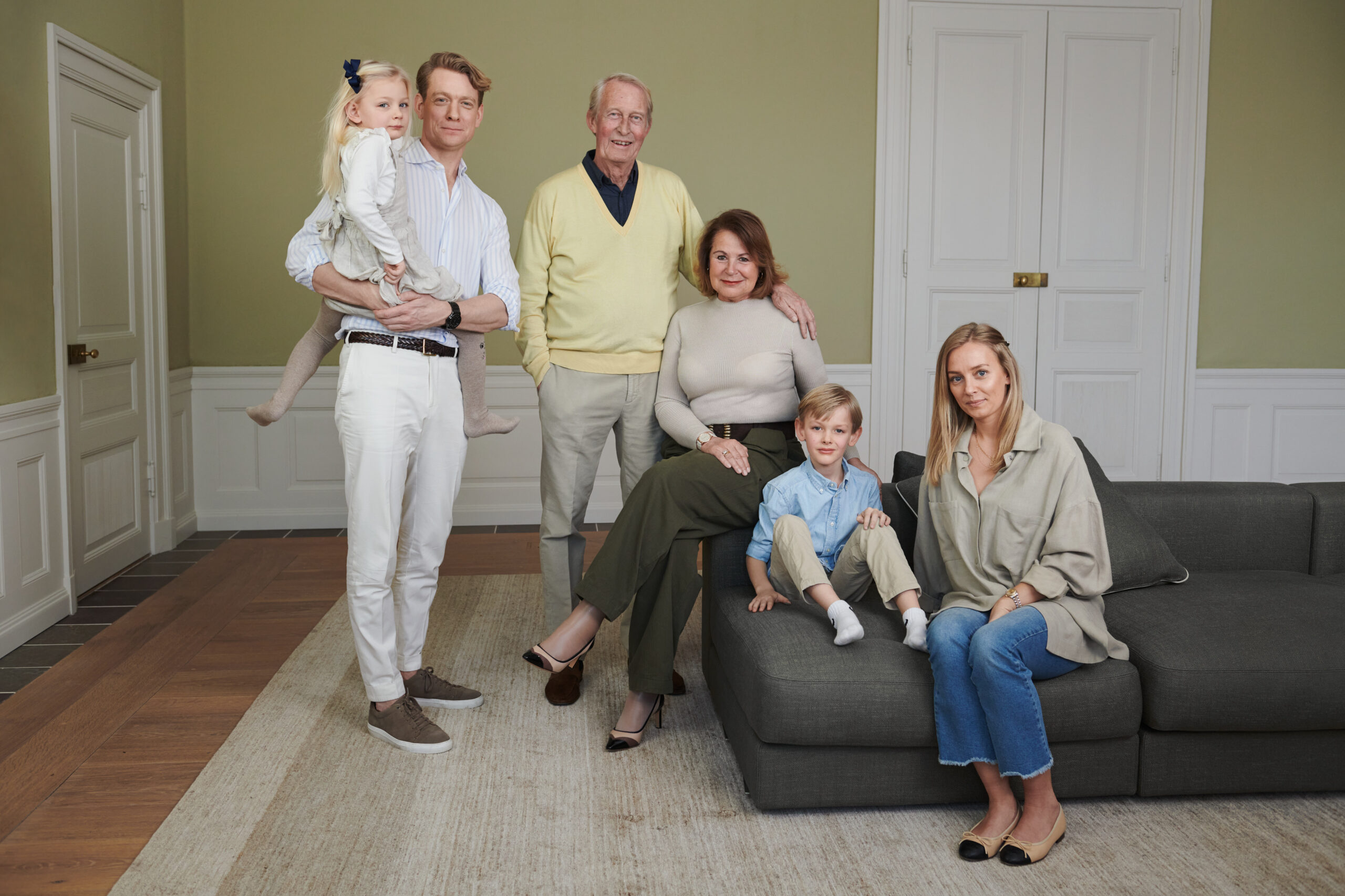 Poul and Beate Mikkelsen and family took over Rosendal in 2015
and restored the castle with careful consideration of what once was.
Join the Conversation