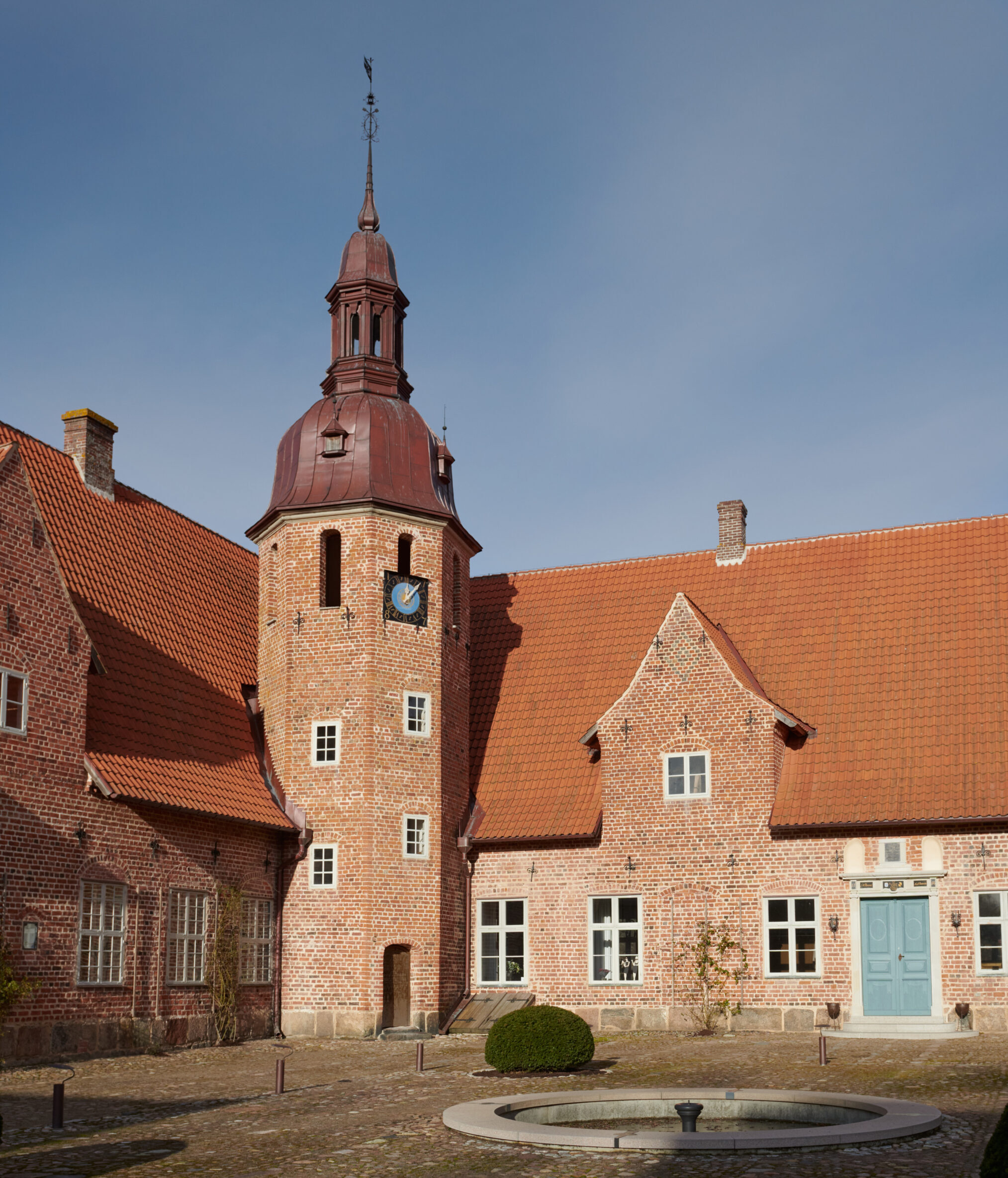 Rosendal – Press & News
Latest news and press coverage of Rosendal Castle are to be found here. Feel free to contact us if You have any inquiries or anything else related to press and media on info@rosendals-slott.com.
Press inquiries please contact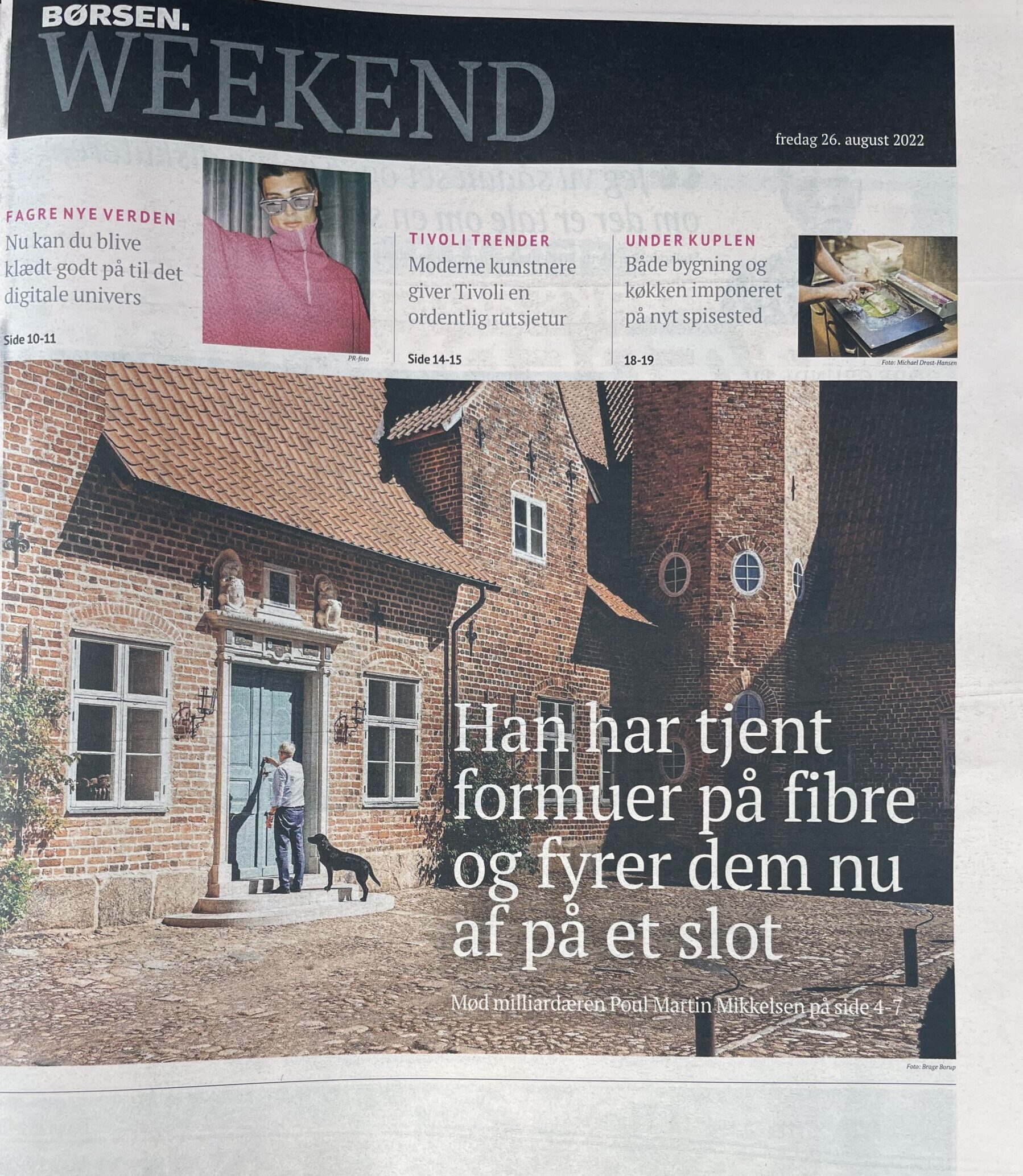 Han havde lovet sig selv aldrig at købe noget med spir og voldgrav
Poul Martin Mikkelsen har tjent milliarder på naturlige fibre til personlig hygiejne, og nogle af pengene har udenlandsdanskeren fra Vestjylland nu sat i et svensk renæssanceslot. Nysgerrighed og længslen mod skønhed har drevet ham frem.
Article in Børsen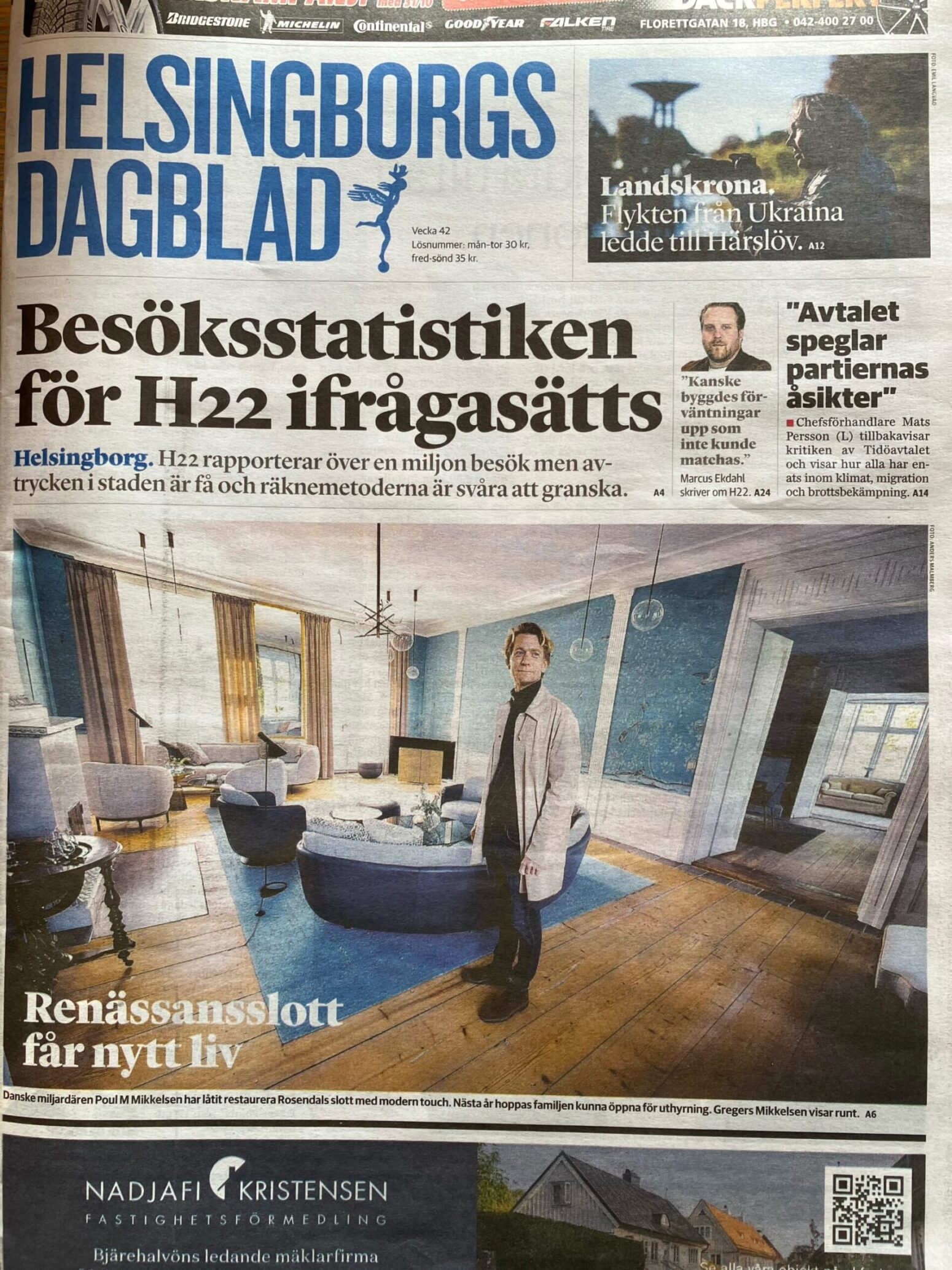 Renaissance Castle comes back to life
Vad är en dag på slottet? Den som är beredd att betala 30 000 kronor kan få svaret.
Familjen som renoverat Rosendals slott i Helsingborg vill nu få in mer liv bakom murarna. Här tar Gregers Mikkelsen HD:s läsare på en rundtur i det renoverade drömprojektet.
Article in Helsingborgs Dagblad
One step closer to opening – Rosendal launches new website
"Finally we are one step closer to opening up Rosendals Slott for guests," says Gregers Mikkelsen, CCO of Rosendals Slott. After 6 years of careful restoration the website marks an important milestone in presenting the renewed Rosendal to future private or business clients who wish to rent the castle for their next event or business meeting.
"We want Rosendal to be an invitation into an exclusive space where our guests can come together and feel right at home. It is our hope that our new website will leave visitors with this impression" says Gregers Mikkelsen.
Follow us on Instagram